Entrepreneurship & Startups: The Big Decision
The decision to seek new employment is no longer as simple as it was in the past.  The rise of the gig economy and monetizing one's passions has been gaining momentum, especially among the Millennial generation.  This is because they, and many professionals with successful track records in larger corporations, realize that job security derived from the size and stability of the company no longer exists.
The good news is that there are regular stories of entrepreneurs who have, seemingly with little effort, created highly successful new ventures and accumulated incredible wealth, some through an initial public offering or profitable business sale (think Elon Musk and PayPal).  Senior professionals who have developed the skills and desire to "run their own show" are now seeing the entrepreneurial option in a favorable light.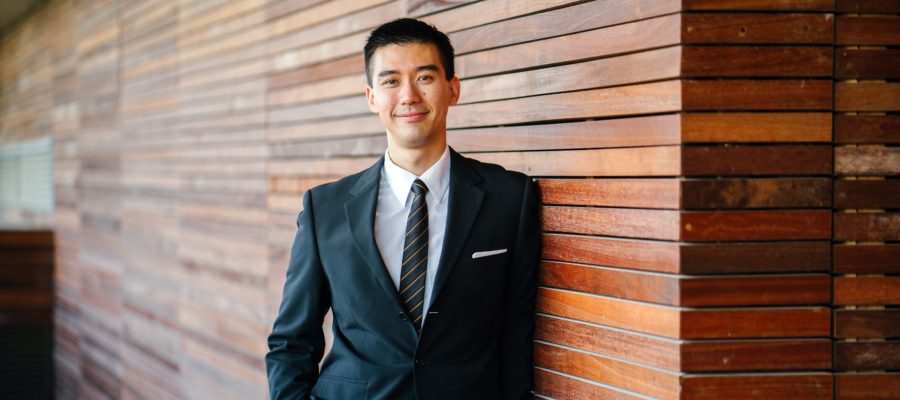 In addition to those only beginning to explore entrepreneurship and startups, established entrepreneurs and business owners who have participated in or led ventures that have been sold, gone public, restructured, or have simply grown too large, may also be seeking new entrepreneurial opportunities, spurred on by the experience and wisdom gained from having done it before.  Fortunately, the entrepreneurial path is still an exciting and viable option for a number of reasons.
First, the innovations and exponential advancement of technology are the new "Wild West" of industry, and the exploration of what these technologies will enable entrepreneurs to accomplish is nearly unbounded.  Second, the economic climate in the United States and the expansion of the global economy create an outstanding window of opportunity for entrepreneurial businesses. And third, the availability of a variety of financing alternatives makes the entrepreneurial venture more attainable.
Many executives and entrepreneurs believe the entrepreneurial venture and launching your own start-up may be the most exciting path to building personal wealth and achieving great career satisfaction.  MDL Partners' entrepreneurial services can help you understand the options available to you and your personal entrepreneurial potential.
Contact MDL Partners and learn how we can advise on you exploring your entrepreneurial journey.
Entrepreneurial Options
Executives and entrepreneurs are faced with a board range of options that vary significantly in risk, effort and reward. These may include:
A personally financed start-up product, service or consulting company.
Creating a venture capital or privately financed company or start-up business.
Purchasing an existing business through a combination of personal, venture or traditional financing.
Joining a first or second phase venture with one or two rounds of existing financing in place.
Leading or participating in a turnaround, LBO or acquisition.
Joining a smaller company in an equity position to spearhead "next level" growth, sale or IPO.
Considering franchise, distributorship or consulting ventures.
Joining a larger company with plans to spin-out/take public or sell smaller business units.
Negotiating stock grants and options to enhance traditional employment.
Risk and Rewards
All of these options and almost infinite variations and combinations offer a range of risks from "bet your house and first-born" to relatively low and easily manageable. The rewards, both financial and personal, can range up to and sometimes even beyond realistic expectations.
Entrepreneurship: What We Offer
Professional Advice and Guidance
With all the options, complexity and risk of the entrepreneurial decision, the experience of a consulting company that has worked with thousands of executives, business owners and entrepreneurs can be the key to success. A successful entrepreneurial venture itself, MDL Partners can help you sort through the entrepreneurial decision, reduce the personal, professional, and financial risk, and increase the likelihood of substantial entrepreneurial reward.
Personal and Professional Assessment
Before taking the entrepreneurial path for the first (or second or third) time, MDL Partners will conduct an in-depth evaluation of the personal and professional skills you have developed, assess the financial resources you are willing to commit and thoroughly evaluate your tolerance for entrepreneurial risk. In addition, we factor in your personal and family situation, short- and long-term goals and commitment to the entrepreneurial path.
Identification of Entrepreneurial Opportunities
No matter which options you decide to pursue, very rarely will a great business idea, a successful small business or other venture drop into your lap. MDL Partners is here to help the entrepreneurial-minded individual generate and refine ideas, and offer a structured, proven approach to creating a range of options. We have assisted clients in developing ideas leading to successfully operating businesses, acquiring companies, finding partners to start ventures, structuring buyouts, purchasing franchises and licenses, and establishing successful consulting firms.
Business Planning
Any successful entrepreneurial venture requires a strong business, financial and marketing plan, a well thought out strategy and supporting personal, business and marketing materials. MDL Partners helps develop appropriate communications materials to present your ideas and plans most effectively to targeted audiences with different information requirements. Unique to the MDL Partners approach, we will help you develop a personal business philosophy which will provide a strong foundation and significantly increase your probability of success.
Ongoing Consultation and Guidance
MDL Partners' professionals are available to you at any time during the course of your entrepreneurial search to answer questions, solve special problems, assist in negotiating agreements including compensation and equity, and provide general counsel.
Ongoing Review, Evaluation and Recommendations
MDL Partners will be available for a regular review of your career and business situation to evaluate progress, provide introductions to resources and position you for future career opportunities.